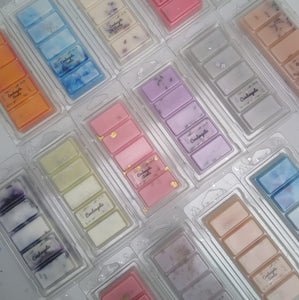 Single Wax Melt Bar
A single 5 cell wax melt bar individual wrapped.
Simply snap off your desired amount and add it to your wax burner. Continue to remelt until you no longer smell the scent.
Recommendation: Bar Set
Candangelic Scents wax melts are all CLP compliant and come with the relevant safety and ingredient information. 
Click our 'Wax Melt Fragrance Descriptions'
Please refer to the 'Wax Melt and Candle Safety Information'.
---
We Also Recommend