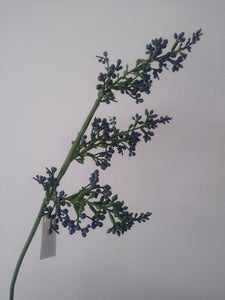 Deep Blue Berry Spray
Add some depth to your  faux floral arrangement with this Deep Blue Berry Spray. The deep blue colour makes any other pop for the summer and spring seasons or use in a winter/autumn arrangement.
Faux flowers are perfectly matched with our Vases. They don't need any looking after or watering meaning they are hassle free and look in full loom all year round. 
---
We Also Recommend