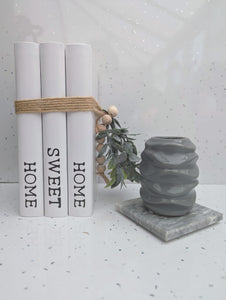 Dante Reed Diffuser Bottle
Dante now has a matching Reed Diffuser. The Dante has a unique silk like effect on the external diffuser which is eye catching in any room in a white grey finish. 
 Please Note: the fragrance oils and reeds are sold separately. 
When paired with out dried flower reeds this diffuser can be taken to the next level and cause the ultimate eye catching piece. 
Dimensions 
9.5cmH x 8cmW (widest point)
---
We Also Recommend