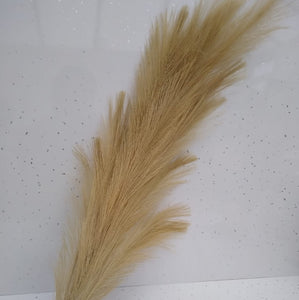 Pampas Natural
 Pampas is a natural colour and works effortlessly with any home style or colour scheme.
It is a fun and unique style faux plant which can be give any vase the wow factor.
Faux flowers are perfectly matched with our Vases. They don't need any looking after or watering meaning they are hassle free and look in full loom all year round. 
---
We Also Recommend